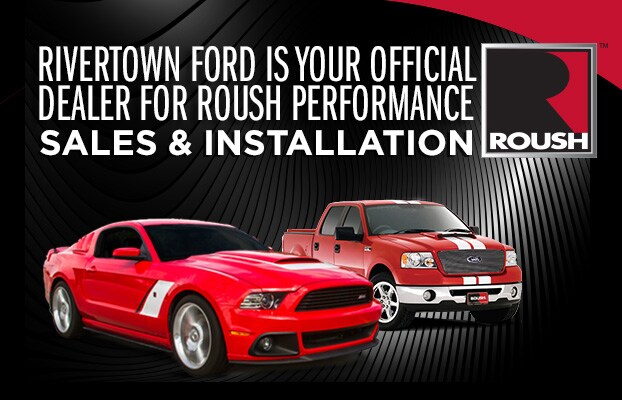 Rivertown Ford is your authorized dealer in Columbus for ROUSH performance vehicles and parts! From cold air intakes to a complete vehicle overhaul, bring in your vehicle today for a ROUSH performance upgrade.

  Founded in 1995, ROUSH Performance Products began offering an extensive line of aftermarket performance parts, kits, tires and much more. It was the first specialty-vehicle company to combine race proven technologies with advanced automotive engineering.

 Many of these products are still designed by the same engineering team that made ROUSH Racing the most victorious Ford racing team in history.* Rivertown Ford
offers these same performance products with
professional installation.

Try before You Buy:
Test one of our ROUSH prepared vehicles.
No shipping fees from ROUSH.
Huge parts inventory.
Newest Ford models available as loaners.
ROUSH warranty included.

  To schedule the first available appointment or contact_our service department with questions, fill out the form.